Sharing a few bits of radical Type that are on our radar, inspiring us. Lot's of designers/artists of all styles and preferences work in the studio, which makes it difficult to pull together a cohesive post about what inspires "us" collectively, because that can vary from person to person. The thread among most of these peices, is that they are handmade, which is likely a result of us spending so much time at our computers. soft gel viagra With so many great fonts, literally being released daily, it's almost overwhelming – leaving the handmade, artisan, crafted and urban found type looking fresh to the eyes. Enjoy.
SHOE crafts calligraphy and graffitii into one. Calligraphiti.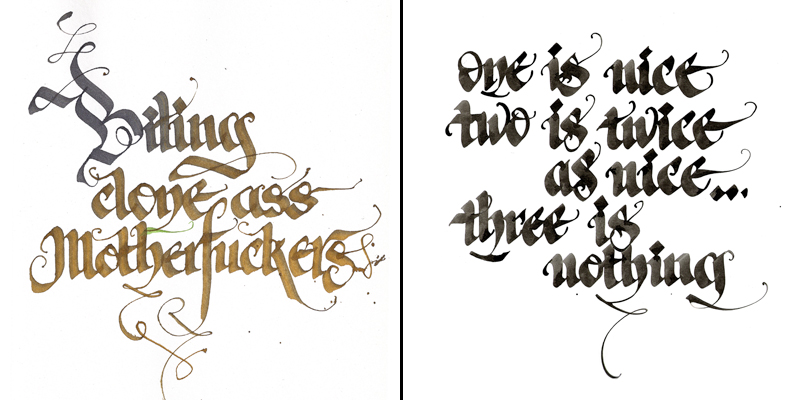 A glorious flickr set of poloroids chocked full of hand painted signs across the country. One of the things that's great about Flickr is the amount of people documenting this stuff. One could search this shit to no end.
Lo Fi heavens.
This Kiss poster is so wrong, it's right. It's so fucked up it looks handmade.
This one is just odd. But I like that. Random.
Oh man, brace yourself. Choice finds from the book Sensacional! Mexican Street Graphics. I actually had to refrain from scanning every single page and posting it. It's amazing. Warning! Last couple images from this set contains partial nudity in cartoon form. PG-13.
Hand embroidered madness by Maricor/Maricar.
And last but not least AC Rayburn's lovely hand-carved wood type piece for Esquire. Epic.
The Woodworker from Aaron Rayburn on Vimeo.
And lastly, a wealth of treasures discovered from a link sent out by the man above (AC Rayburn). This is like treasure.
Thanks for reading!